Découvrez et parcourez l'ensemble de notre catalogue d'agences.
Postez un nouveau projet dès maintenant et trouvez les agences qui correspondent à vos besoins.
Laissez nos conseillers vous aider à choisir l'agence la plus adaptée à votre projet.
Parcourir la liste des fournisseurs
Recherchez parmi les 38 000 prestataires de services talentueux de notre base et collaborez avec les meilleurs pour vos besoins spécifiques.
Laissez les agences venir à vous
Décrivez vos besoins dans un court briefing contenant vos besoins et contraintes. Partagez-le aux agences que nous vous suggérons et attendez leur réponse.
Un processus simple, rapide et agile
Informations complètes et actualisées sur le marché
Assistance personnelle
En savoir plus
Nos conseillers vous guident vers la bonne agence pour votre projet
Laissez nos conseillers vous aider à sélectionner les agences les plus adaptées et lancer votre projet avec le meilleur partenaire.
En savoir plus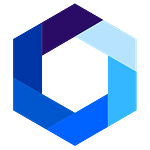 ---
Comtogether
Saint-Sulpice, Suisse
ComTogether is a data-driven digital marketing agency that performs results!
At ComTogether, we're a data-driven digital marketing agency that specializes in growth hacking and caters to an international clientele. Our team has been driving performance for leading brands since 2006, and we're passionate about helping businesses achieve their growth goals through effective digital marketing strategies. We offer a wide range of capabilities, including audit and strategy services, content marketing, digital advertising, optimization, growth strategies, data, and analytics. Our goal is to help businesses at every stage of their digital marketing journey, from concept to execution, by providing the expertise and knowledge needed to succeed in today's competitive online marketplace. We also offer training and coaching services to help businesses improve their digital marketing skills and stay ahead of the curve. We believe in providing our clients with the tools and resources they need to succeed, and we work closely with them to ensure their digital marketing efforts are optimized for maximum impact. As a Google Leading Agency, we're proud of our expertise and knowledge in the field of digital marketing. We understand the importance of staying up-to-date with the latest trends and best practices, and we use this knowledge to help our clients achieve their desired results. In summary, our comprehensive services can be valuable for B2B clients looking to improve their digital marketing capabilities, drive performance, and achieve growth. At ComTogether, we're dedicated to helping businesses succeed, and we're committed to delivering results through effective digital marketing strategies. Our main competencies : Google ads Search Management Google ads Remarketing Management Google ads Display Network Management Google Mobile Ads Management Bing Ads Management Baidu Ads Management Social Networks Ads Management Youtube Campaigns Management Programmatic advertising Digital Strategy Online Media Planning Programmatic Advertising CRO with UX/UA optimisations SEO Digital Growth Hacking
Aucun avis client pour le moment
Soyez le premier à en ajouter un
---
Services
2 services offerts par Comtogether
Nom du service
---
Avis clients connexes
---
À partir de
---

ComTogether - the team of SEO experts who can help your business thrive in the digital world! We provide a wide range of services including SEO consulting, website optimization, and SEO audits, to name just a few.

We know that SEO can be overwhelming, but our team is here to make it simple for you. We'll work with you to identify the areas of your website that need the most attention, and then use our expertise in on-page and local SEO to make sure your website is optimized for your target audience and the search engines.

Our organic SEO services are designed to help you rank higher in search engine results pages, bringing you more traffic, better leads, and more conversions. We take a comprehensive approach to SEO, ensuring that every aspect of your website is fully optimized for maximum visibility and engagement.

At ComTogether, we're committed to providing you with unparalleled results. We use the latest tools and techniques to stay ahead of the competition, and our team of professionals is dedicated to delivering exceptional customer service. When you choose us for your SEO needs, you can trust that we'll go above and beyond to help you achieve your business goals.

Compétences en Référencement naturel (8)

Local SEO

SEO

SEO Audit

SEO Consulting

SEO Services

Website SEO

Organic SEO

On-Page SEO

---

---

Comtogether is a data-driven digital marketing agency that drives marketing strategies and campaigns out of our Swiss and Hong Kong offices.

For the past 15 years, Comtogether has delivered value and actionable insights that enable clients to reach and engage with global audiences effectively and at scale. Our services include paid advertising, data analytics, coaching, growth marketing and building custom automations and algorithms.

Comtogether's multilingual and cross-functional team of digital marketing experts drives performance campaigns globally through partnerships with search engines and media platforms across the world.

To find out more about how we can help your business thrive, visit our website : www.comtogether.com

Compétences en Publicité (9)

Facebook Ads

Bing Ads

Advertising

Digital Advertising

Google Ads

Digital Campaign

Digital Ad

Youtube Advertising

Baidu PPC

---
---
---
---
Équipe
10 membres dans l'équipe de Comtogether
---
Récompenses
Comtogether a été récompensé 0 fois
---
Avis clients
Pas de recommendation pour Comtogether pour le moment
Vous avez travaillé avec Comtogether?
Partagez votre expérience avec nous.
---
Contact
Coordonnées de Comtogether
Détails
---
---
Siège social

Rte Cantonale 116b, 1025 Saint-Sulpice, Switzerland
---