Surround yourself with the best agencies
From web design to advertising campaigns, we guide you to the right marketing agencies.
100% free - Fee is charged to agencies willing to collaborate with you.
arrow_downward
They talked about us in the press
1k
Successful collaborations per year
What kind of agencies are selected?
The best ones, but not necessarily the biggest ones.
Shortcut Advertising
What a client said about them:
Nous sommes ravis de la charte graphique développée pour notre service et du contact avec Liesbet, notre contact commercial au sein de l'agence !
Responsable Opérationnelle BUA,
The Lift
What a client said about them:
Desarrollar la página web para mi negocio.
CEO,
Coyote
What a client said about them:
Dès la première rencontre, le match a été un franc succès avec Coyote ! Jean-François a tout de suite compris la demande et nos besoins. Une collaboration interactive et des échanges / retours très rapides et super efficaces. Bluffés et surpris à chaque nouvelle étape du projet. Coyote nous a lancé sur des rails certains ! Très bon contact avec toute l'équipe, à l'écoute à tout moment, la critique et les échanges sont constructifs. Coyote vous partage toute son expérience et n'hésite pas à remuer ses partenaires de qualité pour unir les efforts. Bref, rien à dire, c'est L'Agence qu'il nous fallait ! Ensemble dans le même bateau ! A recommander sur tous les points de vue :-)
Gérant,
PROFIRST Intl.
What a client said about them:
We have worked in collaboration with Profirst on many different projects over the years. They are always very professional, creative and looking for the slightest detail that will make the perfect set.
Project Manager,
Adjust
What a client said about them:
Digital agency with multiple qualities, with a team at the forefront of technology and able to meet any challenge. Made excellence a priority and always ahead of its competitors. Great atmosphere and very good contact with the team.
UI / UX Designer,
EVO Group
What a client said about them:
Agence sérieuse, communication et travail efficace.
Comptable,
148 - Agence de communication
What a client said about them:
Un grand merci pour le travail fourni par toute l'équipe pour la conception de ce super site, encore plus beau que ce que j'avais imaginé ! Votre aide nous a été très précieuse pour faire aboutir le projet, et nous sommes vraiment, vraiment très contents du résultat. Il est beau (très), il répond à tous nos besoins, qu'ils soient commerciaux, graphiques ou opérationnels. Vous remerciant tous encore chaleureusement !
DG,
Dupont Lewis
What a client said about them:
They are in charge of the marketing plan on a monthly basis, and it is going really well. Since we've started working with Dupont Lewis, we are seeing an overall web traffic increase... Custom creatives's digital marketing and display have grown each year. They were always able to address every question and every problem we have, immediately and adequately. We feel that the Dupont Lewis team is a true extension of our company.
Development,
Superkraft
What a client said about them:
Een super tof, hands-on team waarvoor niets teveel is. Vragen en problemen worden direct aangepakt. Ik ben zeer tevreden van hun service en klantencontact.
Zaakvoerder,
SECONDFLOOR
What a client said about them:
Hereby I like to recommend Second Floor. We now have worked a couple of months with them so far. They come with creative proposals, are pro-active and use our feedback actively which proves their flexibility. They are always available and stick to the deadlines set together. A professional agency we can rely on.
Marketing Manager,
Socialsky
What a client said about them:
Great experience so far! They are really good at community management, nice creativity and good value for money. I strongly recommend their services.
CEO,
New Step Media
What a client said about them:
Marketing campaigns Social media Brand awareness Strategy
Marketing,
Pixelis
What a client said about them:
Une agence très professionnelle, et des chefs de projets toujours disponibles et à l'écoute. Une vraie réflexion stratégique est apportée sur chaque projet.
Trade Marketing Manager,
Zee Group
What a client said about them:
Depuis plusieurs mois nous travaillons avec Hervé de chez Zee Media. Il est encore trop tôt pour voir de vrais résultats mais pour le moment nous sommes ravis de leurs conseils, suivi et mise en place pour l'optimisation de notre présence sur le web. Nous continuons de travailler en collaboration avec cette agence qui nous veut du bien !
Responsable commerciale et marketing,
BBS
What a client said about them:
The creation a new website for our company
CEO,
LaMagnética
What a client said about them:
Empezamos a trabajar con La Magnètica en el año 2009 y desde entonces se ha convertido en un colaborador fundamental en la estrategia digital de la Fundación. Sus servicios van desde la consultoría técnica con informes que nos entregan regularmente y análisis sobre cómo mejorar el posicionamiento SEO a la conceptualización y diseño de nuestras páginas web y sus nuevos apartados y el asesoramiento en todo lo que está relacionado con la comunicación online de la institución. Desde 2014 con la renovación de nuestra página web, por la que La Magnètica trabajó en la conceptualización y optimización del diseño, usabilidad y funcionalidad, y con la publicación del diseño renovado del Catálogo Razonado de Pinturas de Salvador Dalí en diciembre 2017, hemos confiado en una empresa que demuestra su profesionalidad tanto desde el punto de vista de respeto de los tiempos de entrega de los proyectos y del presupuesto acordado, como de la capacidad de entender nuestras necesidades y deseos. Nuestra valoración del trabajo de La Magnètica en los proyectos pasados y en los que actualmente están llevando a cabo con nosotros no puede ser más positiva. We began to work with La Magnètica in 2009. Since then it has become a fundamental collaborator in the digital strategy of the Dalí Foundation. Their services range from technical consultancy (with regular reports and analysis) to SEO improving and conceptualization. They also help us design our web pages and new sections and give us advice on everything related to online communication. In 2014, we updated our website completely. La Magnètica worked on the new design's conceptualization and optimization, on usability and functionality. Another important project was, in December 2017, the launching of the new design of Salvador Dalí's Catalogue Raisonné of Paintings. To do so we relied on a company, La Magnètica, that showed professionalism from the point of view of respect for delivery times and for the agreed budget. They are very good at understanding our needs and wishes. Our opinion of La Magnètica's job in past and future projects with us cannot be more positive.
Digital media,
Icetulip
What a client said about them:
We had the pleasure to work with Icetulip on marketing our Talyaa application. The agency was so professional and delivered everything on time
iOS Developer,
Biggerband
What a client said about them:
Biggerband nous accompagne depuis plus de 7 ans dans notre stratégie de communication et de développement. Réactives et créatives, les équipes sont toujours à l'écoute de nos enjeux. Notre dernière campagne « les frigos solidaires » est une énorme succès, qui ne cesse de rayonner. Merci à tous pour tout le travail accompli…et pour celui à venir !
Responsable de la communication et projets digitaux,
EVerythink PR boutique
What a client said about them:
I started to work and collaborate with EVerythink PR in a few projects 2 years ago and I can only use 2 words: professional and personal attention. Virginia Sanz and Virginia Frutos helped us in a certain number of PR and awareness campaigns and drive our clients to quickly increasing visibility in the Spanish media . EVerythink PR is the kind of partner that really pays attention to the smallest details, from kick off to result reports , they perfectly understand our needs and closely work with my team on a daily basis. We are very happy with this collaboration and I recommend EVerythink without any doubt to any company who is looking to get presence in the Spanish media landscape, printed or digital. Last but not least EVerythink PR team is made by very positive person,s energetic, creative, with a deep understanding of the sector and fluent in English!
Partner, Managing Director,
datasocial
What a client said about them:
They are top professionals. Not only on the business but also on the personal side (good values). SEO and Social Media specialists that are always looking for new ways to do things, they keep learning. Adaptable to Budget requirements and very accesible.
Marketing Director,
The Growth Revolution- Innovative Marketing Consulting Agency
What a client said about them:
Growth Marketing allows retail companies to test new actions, and scale their business growth. I was able to experience this first hand.
CEO,
POP Communications
What a client said about them:
Great group of professionals with ground breaking ideas, in-depth knowledge of the market and a result driven approach. We have worked with them on several projects including social media engagement and PR. I will definitely recommend them.
Consumer Engagement Manager,
Oh! my brand
What a client said about them:
Trabajar con OhMyBrand! ha resultado una experiencia fantástica. Gente responsable y flexible, con iniciativa y sobre todo muchas ganas. Se anticipan a tus necesidades, dan soluciones y están a la última. Han modernizado nuestra página web y esta ha dado un vuelco de 90 grados. Ahora es una página cómoda para el usuario y una magnífica carta de presentación de nuestra editorial. Seguiremos trabajando con ellos, sin duda.
Editora,
ELSE & BANG
What a client said about them:
A strong partnership for nearly 10 years now ! We have developed with Else & Bang team a relationship of trust & proximity ; we are very satisfied with the service of the agency that is our partner on all our digital and social media communication...
Exécutive Director / Délégué Général,
La Niche
What a client said about them:
We can always count on Laniche's team to do an incredible job on the KIKK site every year. Efficiency and perfection are the key words. Thank you again
CEO,
Dynamic Creative
What a client said about them:
Nous souhaitions refondre notre site internet vieillissant. Nous connaissions déjà Dynamic Creative côté "infogérance", nous avons découvert et apprécié tout autant le côté "création de site internet".
Responsable Communication,
If we were you
What a client said about them:
IWWY hielp met een verfrissing van onze onderneming. Hierbij kwam onder meer een nieuw logo, huisstijl en advertentiebeleid aan de pas. Kenmerkend is hun creatieve en flexibele aanpak waarbij ze niet verlegen zijn om hun eigen stempel te drukken op hun campagnes of 'out of the box' te denken. Momenteel verzorgen zij onder andere de copywriting, het ontwerp van advertenties en het verder uitdiepen van de gezette visie.
Bedrijfsleider,
The Crew Communication
What a client said about them:
We have been working with the Crew Communication for many years on many projects of different types (annual reports, brochures, web projects with videos...). Each time we were more than satisfied about their work. They get the job done with ceativity and professionalism and right on schedule. The budgets were always respected and everything was done to deliver the best service, with the smile. It is always a real pleasure to lead a project with The Crew Communication team.
Communication officer - Copywriter,
Digital Advice Group
What a client said about them:
Projet : Mise en place d'un site e-commerce. Qualités de l'agence : proximité et disponibilité du personnel, écoute et conseils, capacité d'adaptation aux clients et aux projets, expérience et savoir-faire, créativité et innovation...Partenaire à recommander!
Etudiante stagiaire,
Wild fusion
What a client said about them:
Totally professional in managing project. Quality and timely delivery. Top notch technical know how to deliver on digital marketing services. A pleasure to work with.
Brand and Digital Comms Manager,
Infostrates
What a client said about them:
L'agence Infostratesaccompagne hotelF1 depuis plusieurs années sur le nouveau positionnement road-trip de la marque, notamment sur les sujetssuivants : refonte du site web hotelF1, réalisation de la nouvelle charte graphique et de la charte éditoriale. Infostratesa mis en place le générateur de road trip Frenchtrip.frqui permet à l'utilisateur de générer son road trip partout en France et de connecter les destinations exceptionnelles aux hotelF1. Infostratesa accompagné la marque dans toutes les étapes du projet : de la conception (UX/UI, création des contenus et pilotage projet) à la réalisation (recettage) et a collaboré avec agilité avec tous les services du groupe Accor. Infostratesest une agence à taille humaine où l'écoute et le dialogue sont rois. Agence pro-active, chaleureuse, à l'écoute et réactive.
Brand Content Manager,
Galadrim
What a client said about them:
Galadrim a su mener à bien notre projet tout en étant force de proposition, avec un accompagnement très réactif. Plus que des prestataires techniques, il savent se positionner en tant que consultants, avec qui je n'hésiterai pas à retravailler.
Head of Business Intelligence,
Talentum Digital
What a client said about them:
Encantados desde hace ya mas de 2 años trabajando con Talentum y todo su equipo. Pro activos, eficientes y con precios competitivos.
General Manager,
EvolveDigitas
What a client said about them:
We had the opportunity of engaging with EvolveDigitas on web and brands for outr top ten companies. They helped us build our social and influencer network seamlessly driving us through a big IPO listing. Superb engagements and very professional.
Director Marketing,
PURE illusion
What a client said about them:
Une agence professionnelle, réactive, et fiable !
RH,
deBottomLine
What a client said about them:
deBottomline werd aangezocht om: • in eerste instantie ons te adviseren bij een aantal (dringende) strategische keuzes die gemaakt moeten worden en • samen met het team een communicatie- / promoplan uit te werken We zijn erg tevreden over het parcours dat we tot op heden met deBottomline hebben afgelegd. Snel hebben zij zich de complexe situatie van het sectorfonds eigen gemaakt. En de verrassend originele (strategische) voorstellen zijn een grote meerwaarde voor onze organisatie. Ook het begeleiden van verschillende workshops (merkenpiramide) werd op een aangename, professionele wijze georganiseerd en uitgevoerd. Dit alles gebeurt met duidelijk respect voor timing en budget. Het actieplan wordt 2019 uitgerold en door de positieve ervaring van het team met deBottomline zal dit ook verder door hen worden opgevolgd.
Directeur,
sendian creations
What a client said about them:
When we talk about Sendian Creations agency, we talk about Quality deliverables, and great planning.
Marketing manager,
Comith
What a client said about them:
Samenwerken met Comith betekent weten waar je aan toe bent. Alle medewerkers zijn professionals in hun job en argumenteren hun kanaal-, content- en designkeuzes. En misschien nog belangrijker: ze houden woord. Door de korte communicatielijnen slaagt Comith er bovendien in om snel te reageren. Comith denkt mee met de klant en weet de flitsende communicatiewereld te verzoenen met de tragere procedures binnen de overheid. Comith gaat resultaatgericht te werk en aarzelt niet om ook het eigen werk kritisch te evalueren.
Woordvoerder,
Wirelab
What a client said about them:
Wij hebben een samenwerking gevonden met Wirelab. Wirelab produceert voor ons de platformen en onderhouden deze zeer correct. Vooral het meedenken en de pro-actieve houding m.b.t. de ontwikkeling van onze platformen stellen wij zeer op prijs. Wirelab komt met innovatieve ideeën en creaties en zijn zeer flexibel en weten meteen vanaf dag 1 waarover zij spreken. Daarbij hebben zij ons enorm goed geholpen en vooral goed geadviseerd m.b.t. het overnemen van 2 bestaande applicaties. Hadden wij dit eerder geweten, dan hadden we veel eerder samen kunnen werken als het aan ons ligt.
Eigenaar / Account Manager,
Black Pizza
What a client said about them:
BlackPizza a créé l'identité visuelle d'ekWateur, et est en charge de la refonte de nos interfaces. Nous apprécions beaucoup la gestion de projet et la créativité de cette agence !
Responsable Communication,
AB4 Systems
What a client said about them:
Magic happens when our creativity blends with the knowledge and experience of AB4 Systems team. We are very excited to see the brand new Animest app come to life.
Creative Director,
You're a talented agency? Join us!
Who uses Sortlist?
Decision makers from thousands of companies.

Sylvie T'Jaeckx
I was surprised by the quick and personal reply, challenging me with the right questions to determine a better briefing. This resulted in a spot on list of agencies who can help us out.

Damien Thayse
If I had to recommend Sortlist to friends or clients, well, I would say that it really saves a lot of time. From the moment I sent the message on Sortlist, two days later everything was settled! And most of all, it was relevant!

Jean Minne
I posted a project on Sortlist explaining my needs. Within two days, four agencies contacted me for a meeting. They explained what they were doing and how it fitted my needs. Finally, it went really fast with the selected agency to go forward in the process.
Read more testimonials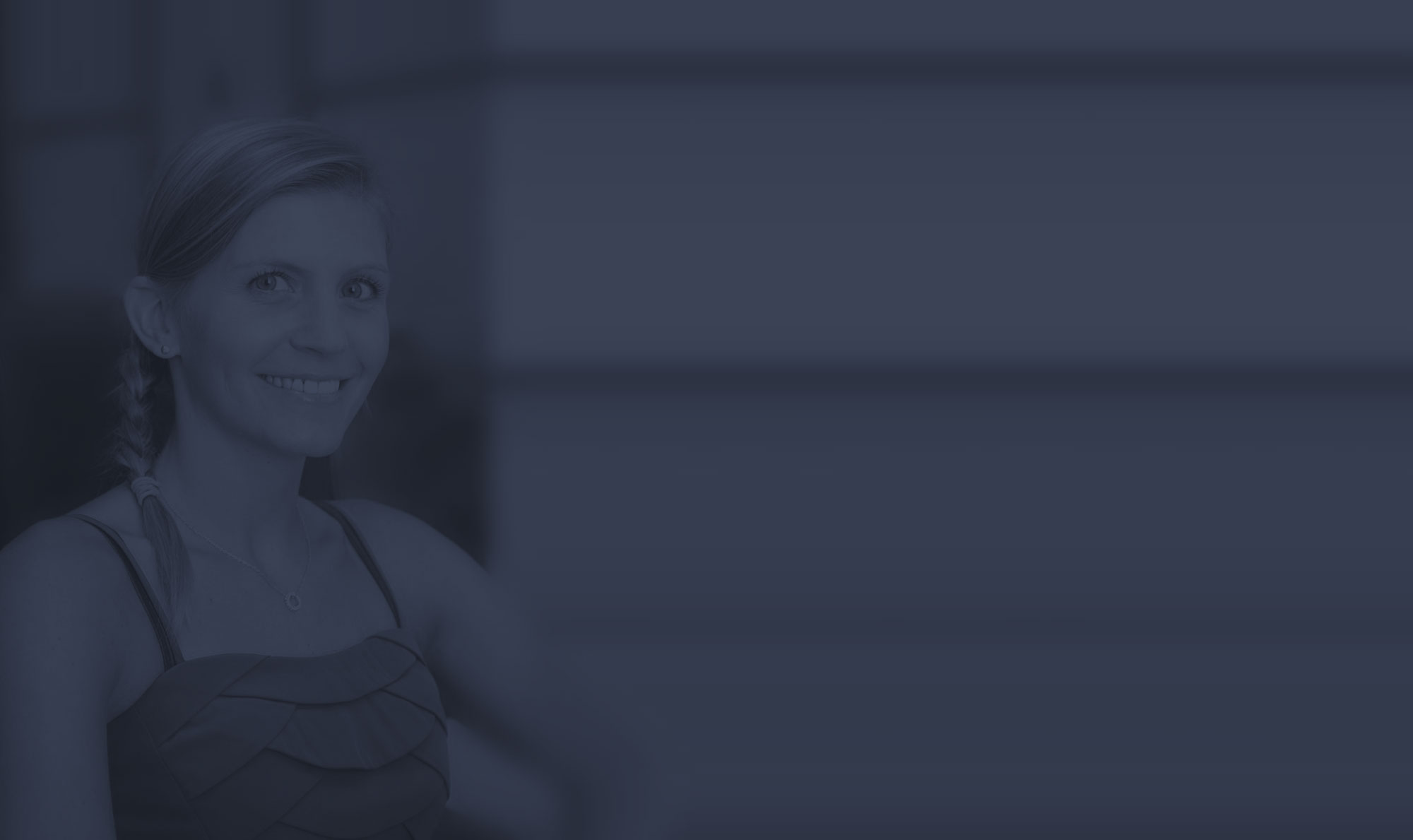 Finding an agency is quite complicated. There are plently of them and we don't really know which ones are ready and motivated to work with us. With Sortlist, they take the first step by sending a message, so it's easier. There is also a pre-selection in order to target only the best expert agencies, using many relevant selection criteria.

Jessica Fabre
Digital Communication Officer at Bourbon
Let us guide you to the best agency
From web design to advertising campaigns, we guide you to the right agency fitting your needs and budget. Then, compare and hire the one that's right for you.
100% free - Fee is charged to agencies willing to collaborate with you.