About Lux Inbound
Our Mantra: Breakthrough the Wow Barrier!
Leading Digital Marketing Agency in New York, Lausanne, and Zurich Switzerland. Our ability to connect today's three core methodologies — technology, creativity, and strategy — at the apex is what makes us the right digital marketing agency to help you "Dominate the Digital Age". Specifically, we provide a full range of Internet marketing services, social media marketing, website development, graphic design, branding,  and paid advertising management. In particular, we guide the evolution of companies, entrepreneurs, and organizations by forging revolutionary web marketing solutions, software and reputed business strategies.
Our Mission
We provide services which include local internet marketing, advertising, SEO, SEM, inbound marketing, branding, social media marketing and web design & development. Moreover, our services are directed to multiple business types in various industries, from SMBs to enterprises and partners. Most of all, we are proud to have a thorough knowledge of digital marketing and we are dedicated to helping you succeed online.
Our Values
Our digital marketing agency is built on five core values, which are at the heart of everything we do. In fact, they form the starting point for every project we undertake. Furthermore, they allow us to measure ourselves at the end of every day because success does not happen overnight but through continuous improvement and refinement.
Daring
We believe that if it can be imagined, it can be created. So, we'll never stop pushing ourselves beyond our limits to create awesome solutions and increase value for our customers.
People-Focused
No two customers or situations are the same. Hence, we make it a priority to know everything about our clients, so we can anticipate and satisfy all of their needs. The bottom-line is collaboration and constant communication with our clients.
Excellence
Definitely, continuous improvement towards perfection is a fundamental value in our agency. Thus we'll relentlessly challenge what we do, from web marketing planning to website design and social media management, in order to find new solutions and inspire innovative thinking. In the end, we'll deliver what we promised – and more!
Transparency
We want our clients to understand exactly how we create value and what they are paying for. Most of all, we believe in honesty to build long-term relationships based on trust.
Results
Ultimately, accountability and outcomes are always the bottom-line of every project we undertake.
 What We Do
We offer all-inclusive web marketing products & services to help you skyrocket your online presence, generate higher conversions and establish long-term engagement for your business. In conclusion, we guarantee your online success!
Certifications
Profile verified by its owner
Location
Services offered
We are active in different sectors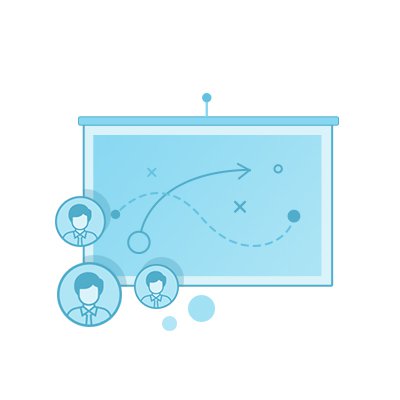 Digital Strategy
Here is an outline of our digital strategy. Maps Claiming We will set up, claim and optimize your local business listings on Google, Bing and Yahoo! Keyword Research Our SEO experts will conduct robust search queries and keyword research to better optimize your site. Campaign Consultation We will conduct a detailed walkthrough and strategy call with you to determine the best course of action to take for your campaign. Directory Management Our experts will create and post your online business listings across 40+ relevant online directories. Content Creation From blogs to videos, slideshow and social content, our content team will help create unique, relevant content to engage your customers. Monthly Reporting You will get monthly reports and updates about your campaign from your dedicated account manager. Monthly Submissions We will continually monitor your directory listings and research new submission opportunities. Content Distribution We will work with you to syndicate your unique content across social networks and bookmarking sites. Monthly Strategy Updates To ensure that your campaign is performing well, our experts will conduct regular campaign check-ins, SEO and Link audits. SEO Analysis We will conduct both on-site and off-site SEO analysis of all your online properties. Outreach & Link Building Our strategists will help find opportunities to create valuable links and outreach opportunities for your blog. At Lux Inbound we use a scientific approach to ensuring SEO success for your online business.
Request info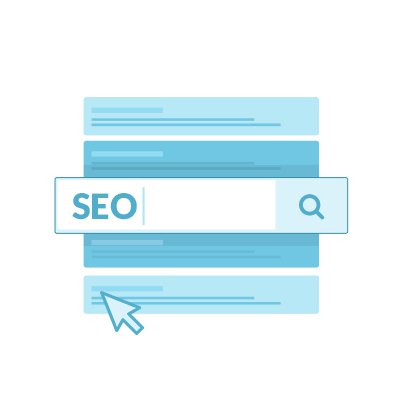 SEO
Having a strong foundation for your online business is the first step in skyrocketing long-term digital marketing results. At Lux Inbound, we employ only the best practices in Search Engine Optimization (SEO) and Inbound Marketing. Our goal is to help your online business succeed in the digital age and drive the bottom-line for your brick & mortar location. Scroll down to learn more about our Search Engine Optimization and Inbound Marketing services or click on the button below to contact us now! Our trained experts look at multiple factors that will help build a strong foundation for your SEO inbound marketing initiatives. From on-site search engine optimization strategies and link building, we work tirelessly to build your online brand reputation and presence.
Request info
A few metrics about the agency
Previous Works
Check the latest works made for our clients
Clients' reviews
Check the latest reviews from our clients
19 review(s) posted
Sortlist user

Partner at ShelfX

Jayson is an amazing presenter. I attended his class on SEO & Social Media for Small Business and walked away with a wealth of information. He gets two thumbs up and I recommend him and his business to anyone in business or starting a business.

Sortlist user

Owner at Violin Memory

We were looking for a website for our organization that was both professional and user friendly. Lux Inbound did a fantastic job creating a website. We needed to make a lot of different features and functions without making it too overwhelming. Clarify use case for each feature. The staff at Lux Inbound were extremely patient, courteous, and easy to work with. They were very flexible and willing to accommodate all our requests. They also had some great suggestions on how we could improve our SEO functionality. Overall, they did a professional job and we want to go back to them for all of our future website needs.

Sortlist user

Owner at FlashSoft

The Lux Inbound team is highly skilled at doing what they do - their intuition, creativity and communication are all on point. Most importantly, it translates into the words for every one of their clients. More on the technical side, the 5 step logo design process makes everything manageable especially for those who wear multiple roles in their company and only have so much time to dedicate to brand, design and marketing. The process revels what your true objectives are. Communication and feedback was timely. Overall a great experience.

Sortlist user

Manager at NXP

Our company has used Lux Inbound for years. We are a semiconductor testers manufacturer and they designed our website and make all the necessary changes throughout the year. Their prices are the most reasonable I've found and they are quick with getting everything done and back up running. I would recommend them to my friends and other businesses.

Sortlist user

Owner at The Bagel Shop

I have worked with Jayson on several projects. He is extremely bright, knowledgeable and involved. He is truly concerned with his client's success and works hard to create an attractive and marketable product for his clients. Jayson understands that ROI is more than just 3 letters. He has great business sense is also fun to work with.

Sortlist user

Owner at Anytime Cakes

Top notch design firm! Marie was very generous with her time during my initial call, inquiring about basic info on rates etc, and that's what made me hire this firm with my website overhaul. As a small business owner, we are busy running our business, and sometimes we don't have time to "shop around " before pulling the trigger to invest on professional service. After my initial conversation with Marie, I knew this is the web design team to go with. Marie is very easy to talk to, down to earth girl who simplified things for a beginner, non tech savvy individual like me. Marie as a web designer is wonderful, super responsive, and works hard. Talk about work ethics, she was working on my site during the weekend! Also, don't feel bad if you don't know all the technical website jargon, Marie will know what you are talking about and will get your ideas and envision done before you even need to hit the send button.

Sortlist user

Manager at DLA Piper

We are busy lawyers with no time to deal with marketing and websites. However, I know its important that our web presence position us in the best possible light. We had a website that was outdated and stale. A new mobile friendly website had been on our to-do list for sometime. Hiring jayson Lux of Lux Inbound allowed us to accomplish that task as painlessly as possible. Jayson approached us with a comprehensive website package that took care of all the details, from design, to copy-writing, photography and development. Working with Jayson at Lux Inbound was so easy. His design process was really creative and detailed. Instead of presenting boring templates like you see everyone else has, he presented custom sketched ideas that really stood out. We have received many compliments on our new sophisticated, modern and professional website. We cannot recommend him more highly.

Sortlist user

CEO at City Mead

After evaluating the market, we chose Lux Inbound. When we approached them, we were nowhere in the rankings and didn't even show up in Google's local results. Lux Inbound helped us achieve top rankings results, and our traffic has increased dramatically as a result month over month. We are thrilled with the results of taking us from zero rankings to all first page rankings for the top keyword targets. Putting my trust in Lux Inbound to take over our marketing has produced incredible results. Lux Inbound has lowered our paid search spend, while increasing our sales. This occurred after just a few months of taking over the account! Jayson and Marie's extensive knowledge and personal touch is greatly valued. I highly recommend Lux Inbound!

Sortlist user

Owner at Meyer Books, LLC

I hired Lux Inbound as a brand strategist to help me with SEO and book launching. So far, they have been incredibly helpful. They analyzed my website so that I can optimize it for people and search, created a keyword plan, and made suggestions so that, as a blogger, I can reach the most people and maximize profits. Jayson is an excellent writer and trainer. He has explained, in clear language, how to create an editorial calendar and use the keywords we selected so that my blog can be its best. The team at Lux Inbound is easy to work with as well. They are super knowledgable and very organized. They have helped me target my market and clarify my brand, especially using SEO, in ways that would never have occurred to me. I recommend Lux Inbound and look forward to our continued professional relationship.

Sortlist user

Branch Manager at Trinity Loans

Jayson is truly amazing!! The Mortgage Bank I work for used Jayson for a variety of projects and we couldn't be happier with not only the work that was done, but almost more importantly, the ease of use and organizational skills he brings to the table. Jayson's up-front time-lines and constant communication made us feel confident in his abilities to keep us moving forward. He offers valuable opinions and insight to every project and thinks of every little detail you could imagine (usually along with a personal recommendation of someone which helps immensely)! We have used Jayson for facilitating and laying out a full page magazine ad, website improvements, setting up a website for us, photographer recommendations for agent head-shots, logo help, and more! Anything design related goes to Jayson... we have never needed anyone else!

Sortlist user

Owner at Darden LLC.

When I hired Jayson to help with my website design, I got more than just a visually pleasing web presence. Jayson provides thoughtful, business-savvy input throughout the process. At our first meeting, he clarified my business vision so that he could communicate it in a visually stunning manner. His work provides the basis for my current web marketing and is a solid foundation upon which I can expand to business cards, collateral, email blasts and other marketing pieces. Jayson's expertise doesn't stop with merely creating attractive and consistent branding and logos -- it provides a substantial foundation upon which you can build and grow your business. Hire Jayson -- it's a good investment in your business!

Sortlist user

Owner at Arnold & Porter

I hired Jayson to work on my search engine optimization (SEO). I found him to be friendly, efficient, and thorough. I didn't know much about SEO, so I was surprised when Jayson not only fixed errors and other problems on my website, but she also fixed problems I was having with my Google profiles! SEO has to do with not only your own website, but also requires strategic thinking and a look at the big picture of digital marketing. Jayson makes sure that every aspect of SEO is covered, including helping with editorial directions for blogging, so that I can write new content that is relevant to my clients, but will also help Google discover my site. I highly recommend Jayson because he is great at what he does and knows how to make a difference.

Sortlist user

Owner at Kimley-Horn

From the the time I submitted an email to get a quote, up till when our logo package was submitted to us - Lux Inbound, was nothing but helpful, prompt, organized, and the team was very communicative. Jayson had helped us out throughout our whole process, and was extremely lovely to work with. They came back with two concepts after listening to what we were looking for with our new logo - and both were perfect! They were very open to proposing different color schemes to match our taste, as well as including .jpg, .png file types of our logo, along with our color scheme swatches, and PDFs of a design we liked. As far as pricing goes, they're pricing is AMAZING compared to many other graphic designers we had talked to in the area; what the pricing included, with the amount of service we received was much more than expected. If we ever have any design needs, we will definitely go back to Lux Inbound. Thanks guys!

Sortlist user

CEO at PCL Consulting

I am so grateful I found Jayson to take care of the SEO copywriting and online marketing project I'd put off for two years (literally). Truly skilled SEO copywriting means not only being able to structure text so that it attracts traffic through the search engines, but also so that it speaks naturally to the people reading my website, my future clients. I am extremely picky with writing, which is why I'd put off writing SEO content for my website for so long. jayson did a brilliant job writing my website copy. He turnaround was lightning fast and he prompted me afterwards for feedback so he could make revisions. Guess what? I had no changes to make. How do you improve perfection? The content speaks to my prospects and is also cleverly designed to attract search traffic. How Jayson did such thorough research and wrote my content so beautifully with such quick turnaround time is beyond me. Jayson, thank you for creating website content that I can be proud of. I finally feel like my website accurately represents my company's values and vision. I know that this is the missing online marketing link that will turn my website into a powerful competitor in the search engines when my future clients search for my services. Thank you Jayson, thank you, thank you, thank you!

Sortlist user

Owner at Morningstar

When I first started my business I kept thinking there was no way I was going to make it through the next month. But then in February of 2016, I started working with Lux Inbound and that's when everything began to change. Since then my business has grown by 210%. Lux Inbound helped me to strategize business objectives, grow my staff, and launch successful marketing campaigns. Working with Lux Inbound has been like having a business partner and a marketing team, where I get to bounce ideas and talk through challenging decisions. Jayson is a smart, critical thinker and a straight-shooter, who's able to very quickly assess new challenges and suggest strategic solutions. He doesn't only come up with creatively brilliant solutions, but more importantly, he teaches how to see the problem in a new way in order to come up with your own solutions on your own in the future. He's helped me so much to grow as a business owner. His guidance has been invaluable and provides me with the peace of mind that no matter what surprise challenges arise (as they always do!) that Jayson and his team are right there to assist me through whatever comes up. I can't imagine doing it without them. They're the best!

Sortlist user

Owner at Choices

My team and I hired Jayson at Lux Inbound to design our new LASIK center logo. With just a few broad ideas and the name of the company, Jayson took off and created ten amazing logos in a mater of a few days! It was a hard decision to narrow it down, but once we had, he made the revisions and color changes super fast. He was always professional and followed up with us at great speed and competence. The final product is gorgeous and light years ahead of our local competition! I highly recommend them! Five bright red stars for Lux Inbound!

Sortlist user

Owner at Castle Realty

I have known Jayson for a few years now. It wasn't until recently that I elected to partner up with him on a few projects and I am glad that I did. If you are looking for a knowledgeable web development partner, I would highly recommend Lux Inbound. Jayson and his team are patient, knowledgeable and professional. They definitely aim to please. With a lot of other companies, you have people behind machines, chats and email just looking to get the job done, not caring if they cut corners. With Jayson and his team, they are very detail oriented and flexible. He was very accommodating to changes, updates and client corrections. In addition to that, he was very organized and thorough with his communication and made sure that I was happy with every part of the job. I would definitely recommend Jayson and Lux Inbound and am looking forward to the next project with them soon.

Sortlist user

Manager at Back To Basics Chiropractic Clinic

A good friend and business associate suggested I attend a free "Advanced Social Media & E-Commerce Strategies" workshop hosted by NYC Department of Small Business Services. As owner of a small travel business sharpening my social media skills and marketing initiatives seemed like a smart idea. This turned out to be a wise decision! The classroom set-up was in an intimate boardroom style setting. The instructor was Digital Marketing Instructor & SEO Expert, Jayson Lux. I was most impressed by Jayson's welcoming demeanor, extensive education on the topic and dynamic presentation skills. The class was engaging and Jayson was patient and well prepared with a comprehensive Power Point deck that he later shared. His presentation began with pre-requisites, relevance and "How-to" for having a cleaned up website with SEO keywords before you can even think social media. If you think this is social media 101, think again! Jayson segues into specific critical strategies, best practices and tools for a successful Social Media & E-Commerce campaign that is sure to increase your social media/website returns. His tactical and appetizing "Food for thought" philosophies caused me to "Mentally Leave the Room" for a minute as my creative energy began operating at high velocity. Jayson Lux spent time after the class to address attendee questions specific to individual business needs. He also offers his services (At cost) beyond the workshop. At the end, attendees networked and exchanged business cards as potential synergies were realized among the students. It's my intension to follow up with Jayson Lux and other free workshops offered by NYC Department of Small Business Services. It is well worth the time if you're serious about the success of your small business. If you see the name Jayson Lux as a social media/E-Commerce instructor for an open class, jump on it!

Sortlist user

Owner at Affinity Investment Group

Lux inbound goes above and beyond! If you are looking to stand out via social media or want to refresh your website, look no further. I attended two very insightful, informative and helpful workshops on Digital Marketing and Web Site Building 101 led by Jayson Lux. As someone who gets overwhelmed and intimidated by technology, Jayson made the learning process accessible and enjoyable. I left both sessions feeling confident with new terms and concepts. I even brought my staff to the workshop so we could all benefit from his wisdom. I'm extremely selective and look for the highest level of professional customer service. I found both with Lux Inbound. I'm still receiving information via email that I can apply to my business and Jayson responds to my random inquiries timely and accurately. Jayson genuinely cares about seeing you succeed because he can relate as an entrepreneur. I wish I could give Lux Inbound 10 stars :) . Professional Knowledgeable Helpful Patient Expert SEO Guru ...just a few keywords to describe Jayson and Lux Inbound
add_circle_outline
Add a new review
Let us guide you to the best agency
From web design to advertising campaigns, we guide you to the right agency fitting your needs and budget. Then, compare and hire the one that's right for you.
Find my agency
100% free - Fee is charged to agencies willing to collaborate with you.