Entourez-vous des meilleures agences
Du design web aux campagnes de publicité, nous vous guidons vers la bonne agence marketing.
100 % gratuit - Les frais sont pris en charge par les agences voulant collaborer avec vous.
arrow_downward
On parle de nous dans la presse
1k
Successful collaborations per year
Quel type d'agences sont sélectionnées ?
Les meilleures, mais pas nécessairement les plus grosses.
Shortcut Advertising
Ce que nous dit un client :
Shortcut Advertising offers a complete package; the briefing, the creative process, fully completed campaigns, on different media and a follow-up. Through different campaigns, Shortcut always got the right message and the right tone of voice, relying the world of football, it's fans and society.
StijnVan BeverCommunications & Marketing Manager, Pro League
Coyote
Ce que nous dit un client :
Grâce à une attention toute particulière de nos besoins et à leur professionnalisme, la liaison entre briefing et exécution finale s'est avérée efficace et impeccable. Je recommande vivement cette équipe pour leur écoute et créativité ainsi que pour la justesse de leur réalisation.
Michel FransquinC.E.O. Connexion sprl, 0844940750
PROFIRST Intl.
Ce que nous dit un client :
We have worked in collaboration with Profirst on many different projects over the years. They are always very professional, creative and looking for the slightest detail that will make the perfect set.
Alexia van der StratenProject Manager, Hoet&Hoet
EVO Group
Ce que nous dit un client :
Agence sérieuse, communication et travail efficace.
Daniella DuckaertComptable, Expertia
148 - Agence de communication
Ce que nous dit un client :
Superbe collaboration et accompagnement , agence à l écoute , professionnelle et tout ça dans la bonne humeur ! Merci 148 !
VIARD AmauryCo fondateur, Twinies
Dupont Lewis
Ce que nous dit un client :
Dupont Lewis have done an excellent job for us in growing our awareness through social media in France. Since starting Facebook, Instagram and Twitter with them three years ago we have had an extraordinary reach and interaction with French consumers. They are very professional, know what needs to be done to engage and provide timely and informative quarterly updates.
Claire JacksonExport Manager, Eat Natural
Superkraft
Ce que nous dit un client :
Een super tof, hands-on team waarvoor niets teveel is. Vragen en problemen worden direct aangepakt. Ik ben zeer tevreden van hun service en klantencontact.
Steven Van VlasselaerZaakvoerder, 2VRent
SECONDFLOOR
Ce que nous dit un client :
Nous avons confié à Second Floor la mission de procéder au rebranding de notre société et nous sommes enchantés de la collaboration. Le résultat final est le fruit d'une approche non seulement créative mais surtout stratégique. J'apprécie par dessus tout la bienveillance sincère des contacts avec l'équipe.
Ingrid BouchezCommunication Manager, Valipac
Socialsky
Ce que nous dit un client :
Excellente connaissance de chaque plateforme social media (Facebook & Instagram dans notre cas) L' équipe est réactive, créative et pro-active. Je recommande vivement leurs services!
Marc CohenGeneral Manager France, Fever Labs (feverup.com)
New Step Media
Ce que nous dit un client :
Marketing campaign for our new project, brand awareness and lead generation
Mohamed yaseenCo-founder, Klma development
Pixelis
Ce que nous dit un client :
Pixelis nous a accompagné dans la création d'un support digital. C'était pour nous un projet structurant pour l'entreprise et ils ont su être force de proposition, créatif tout en respectant les délais. Les équipes sont dynamiques, agréables et challengentes. Une excellente collaboration!
Mathilde BeauResponsable marketing, Randstad
Zee Group
Ce que nous dit un client :
Création d'un site internet pour le lancement de la startup MeetMeOut.
Vincent DUPUISPrésident Fondateur, Paris Zigzag / Meet Me Out
BBS
Ce que nous dit un client :
Equipe très professionnelle, reactive agile et humaine. Projet complexe intégrant solution metier web et mobile menée avec succès integrant équipe dédiée et stable de chef projet, ux designer et developpeurs. Je recommande fortement pour toute start up ou entreprise innovante et en transition digitale.
Philippe ABOUCEO, MyTalents
LaMagnética
Ce que nous dit un client :
La Magnética son para nosotros la empresa referencia en marketing online y estrategia digital en el sector turístico. No conocemos otra empresa con tal nivel de conocimiento y que nos ofrezcan una garantía de resultados igual. Tenemos total confianza en ellos gracias a su profesionalidad y calidad en el servicio.
Gemma OllerOnline Makreting Manager, Costa Brava Tourist Board
Biggerband
Ce que nous dit un client :
Biggerband a su faire preuve d'une grande capacité d'écoute et de conseils dans tous les projets que nous avons menés ensemble. Les équipes ont su se montrer très disponibles et faire rimer créativité avec réactivité. La pédagogie et la flexibilité de nos interlocuteurs ont été des ingrédients indispensables à la réussite de ces projets. L'agence a su s'adapter en permanence à nos urgences. Nous sommes aujourd'hui très satisfaits des performances de notre nouvelle plateforme de marque, de notre site RH, de notre blog et de notre espace Client. Un grand merci à tous !
Yann KarroumDigital Manager, KparK
EVerythink PR boutique
Ce que nous dit un client :
We have been collaborating with Everythink for many years, and always with excellent results. Their professionalism, know-how and customer support are outstanding, and make them the perfect partners for all our communication, public relations and event organization needs. Thank you for everythink! ;)
Alejandro EscohotadoCEO, Six Management Models & Talents
datasocial
Ce que nous dit un client :
Son sencillamente los mejores de España
Pilar Garcia de la GranjaEditor, Mediaset España
Talentum Digital
Ce que nous dit un client :
Estamos muy contentos con ellos. Nuestras campañas online están funcionando de manera espectacular a un precio muy razonable. Esto se debe al trabajo constante y seguimiento concienzudo de las campañas. Gracias.
Ignacio Autos NoroesteDirector, Autos Noroeste
Equinoa
Ce que nous dit un client :
Develop our digital strategy through different ads campaign
Yoann EscobarProdcut Owner, Creacard
Comith
Ce que nous dit un client :
Create flyers, cards, communication etc.
Charlotte BuysseB2B Sales Assistant, Wonderbox
Mayple
Ce que nous dit un client :
The engagement led to an increase in high-quality traffic to the website. Mayple establishes a smooth workflow through effective communication. The team is confident and trustworthy. We were able to let go enough to let the professionals do their job.
Yoav BlusteinCMO, Trade.com
Glocally
Ce que nous dit un client :
Creación de una campaña de marketing local en la ciudad de Vigo.
Omar LorenzoDirector de Marketing, Evenplus Producciones S.L.
The Mood Project
Ce que nous dit un client :
La experiencia con Mood ha sido fantástica. Planteamos un concurso a través de la plataforma y seleccionamos su propuesta por estratégica. Era un proyecto para reposicionar la marca y diseñar el plan estratégico de comunicación. Durante la fase de Reposicionamiento estratégico fuimos desgranando la esencia de la compañía y construyendo la transformación de nuestra marca sin perder el foco y con eficacia. En los workshops participábamos personas de distintas partes de España, y Mood se adaptó a esta situación, optimizando al máximo cada reunión. Mood creó desde el primer momento un excelente clima de trabajo, y la confianza en ellos aumentó taller a taller, entregable a entregable. Dada la confianza en la calidad de su trabajo y visión, una vez acabado este proyecto continuaron con otros dentro de la compañía. Destacaría su capacidad para entender nuestro negocio en muy poco tiempo y su visión estratégica, realista pero a la vez innovadora. Acciones con contenido y con sentido.
Jorge AguilarDirector de Marketing, TRADE CORPORATION INTERNATIONAL SAU
Poixel
Ce que nous dit un client :
When I first saw your work I had a good impression about what you deliver, but I couldn't know what I need exactly and I was afraid of not getting what I want. Your experience & knowledge got me disposed of my concern. The work was amazing & it was beyond my thoughts. I suggest for every entrepreneur to meet you in person and discuss the ideas and I'm certain that they will insist to work with Poixel.
Mohamed Al MaroufFounder, Aitch Aitch
Infostrates
Ce que nous dit un client :
a responsive team and contacts who take the time to follow up the digital project: Relevant proposals. we have had good brainstorming with the account manager and then received a strategic recommendation in accordance with our needs pedagogical approach very appreciated inside Renault team's project Very agile and creative i recommend working via this agency.
Slobodan PetronijevicHead of communication, Renault
EvolveDigitas
Ce que nous dit un client :
Working with Evolve was a pleasant experience. Team is passionate and collaborative. All the very best.
Khantil ShahSenior Manager - Corporate Communication, Arvind Limited
PURE illusion
Ce que nous dit un client :
Une agence professionnelle, réactive, et fiable !
Mme DubiéRH, Fidérim Consulting
deBottomLine
Ce que nous dit un client :
We launched our B2B platform in Europe and we wanted to support this business with simple but rich email marketing strategy. Steve and Veerle where great to get us up and running. Their business acumen, understanding about customers & consumer needs and their technical knowledge was great asset to set us in the right direction as well as helping us achieve amazing results. Always accessible and willing to help us. Their proactive and fun approach made our team stay focus on the fundamentals. They are not complaisant and would challenge us to ensure we take the best approach to satisfy our customers while archiving our objectives. Definitely would recommend them.
Gustavo GerzanichHead of Wholesale, Levi Strauss Europe
sendian creations
Ce que nous dit un client :
you are awesome company and deliver a high quality services thanks a lot to making my company branding and digital marketing campaign.
Belal MagdyCEO,
Dropsolid - The Digital Experience Company
Ce que nous dit un client :
Nieuwe website bouwen in vernieuwde branding met ruimte voor snelle opbouw van pagina's met herbruikbare blokken.
Lieselot HuysmanMarketing operations coordinator, Teamleader NV
The Lift
Ce que nous dit un client :
La agencia de marketing The Lift cambió el rumbo de nuestra empresa. En 2016 nos encontramos en una situación bastante difícil debido a la penalización por parte de Google de nuestra página web y contactamos con Oscar García uno de los especialistas que tienen en SEO. Al principio fuimos un poco reticentes a realizar todos los cambios que teníamos que hacer pero finalmente seguimos sus consejos y la página fué recuperando posiciones. Pasamos de una facturación de 30.000€ mensuales a ser líderes del sector y posicionarnos por delanete de grandes empresas. Nos integraron una estrategia SEO, Google Shopping, Remarketing y una estrategia de linkbuilding. La comunicación fué siempre muy buena y muy personalizada. Estamos muy agradecidos a todo el equipo: Natalia, Ale, Joaquim, Oscar, Toni .
Luis MartinezCEO, Tecnocio
Wirelab
Ce que nous dit un client :
Great agency to work with! Competitive offer and what is most important very close collaboration and great support. I can highly recommend Wirelab for any Digital Projects.
Nico EddelbuettelRegional Marketing Specialist, tesa Western Europe
Black Pizza
Ce que nous dit un client :
Nous avons sollicité l'agence Black Pizza dans le cadre d'un appel d'offre. L'agence a fait preuve d'un très grand professionnalisme et d'une implication qui nous a très agréablement surpris. Je recommande cette agence à celles et ceux qui cherchent une véritable agence créative. En plus d'être aimables, serviables, et dévoués, l'ensemble de l'équipe sait faire preuve d'une grande imagination avec un travail particulièrement bien soigné. Travailler avec Black Pizza, c'est allier le professionnalisme au plaisir.
Cédric K.Responsable du Développement, Seti Ingénierie Conseil
Clockwise Software
Ce que nous dit un client :
Working with Clockwise has been excellent all around. Solid code, great communication, and reliability that is hard to find. Clockwise took over our in house software development replacing a full-time employee who was underutilized. This has saved us money and also given us access to a wider variety of talent. I would not hesitate to hire Clockwise for web development on any scale.
Christopher BakerCOO, Mark My Words Media
AB4 Systems
Ce que nous dit un client :
Magic happens when our creativity blends with the knowledge and experience of AB4 Systems team. We are very excited to see the brand new Animest app come to life.
Marius RosuCreative Director, Animest
POP Communications
Ce que nous dit un client :
Great group of professionals with ground breaking ideas, in-depth knowledge of the market and a result driven approach. We have worked with them on several projects including social media engagement and PR. I will definitely recommend them.
DamolaAlliConsumer Engagement Manager, tajawal
Oh! my brand
Ce que nous dit un client :
Con OH MY BRAND la relación es fluida, ágil y clara. Los proyectos que gestionamos conjuntamente tanto a nivel interno como a nivel externo están llenos de calidad. 100% recomendable y a precio realmente competitivo.
Notaria DiagonalResponsable de Soporte, Notaria Diagonal 550
ELSE & BANG
Ce que nous dit un client :
ça fait plaisir de travailler avec une agence comme Else&Bang qui est à l'écoute des préoccupations de ses clients. #Réactivité #Créativité #Efficacité
BENTAJERKey acount manager, vracs de l'estuaire
Optimize 360 Agence de Référencement
Ce que nous dit un client :
Optimize our website SEO and improve our Adwords strategy
Youmna MalakVP Marketing, DATA4
Dynamic Creative
Ce que nous dit un client :
Nous souhaitions refondre notre site internet vieillissant. Nous connaissions déjà Dynamic Creative côté "infogérance", nous avons découvert et apprécié tout autant le côté "création de site internet".
Pays d'Aix DéveloppementResponsable Communication, Pays d'Aix Développement
Adjust
Ce que nous dit un client :
Digital agency with multiple qualities, with a team at the forefront of technology and able to meet any challenge. Made excellence a priority and always ahead of its competitors. Great atmosphere and very good contact with the team.
Charles PattynUI / UX Designer, Capver
If we were you
Ce que nous dit un client :
If we were you is our main design / communication agency we're working with for several years now. They designed our new logo, website, ... and we couldn't be more happy about this. As we are an IT Staffing agency, it is not simple to create things for our business, but If We Were You really understands the field we're working in, which makes it easy to collaborate. If you need some creativity for your business, If We Were You is the agency you need!
Reinhardt HaveransContent & Growth Officer, Brainbridge BVBA
The Crew Communication
Ce que nous dit un client :
Create a new website , also responsive and more attractive for the visitors. We needed a website more interactive.
musée van BuurenConservator, Musée van Buuren
Digital Advice Group
Ce que nous dit un client :
I have worked with Digital Advice Group for some time now. They are good at thinking out of the box and providing uber creative solutions to clients' needs. It is always a pleasure to work with their professional team who is always on time and full of useful tips and resources.
Marie Laenen
ESCAL Consulting
Ce que nous dit un client :
We worked with Escal Consulting on a PR assignment. They have shown professionalism and managed to get results rapidly. They are very inventive to make you appear in the press. I strongly recommand working with them.
Theodore MonziesPresident, Eurecab
Vous êtes une agence talentueuse ? Rejoignez-nous !
Qui utilise Sortlist ?
Les décisionnaires de milliers d'entreprises.

Sylvie T'Jaeckx
J'ai été surpris par la réponse rapide et personnelle, me posant les bonnes questions pour déterminer un meilleur briefing. Il en est résulté une liste d'agences qui pouvaient vraiment nous aider.

Damien Thayse
Si je devais recommander Sortlist à des amis ou des clients, eh bien, je dirais que ça permet vraiment d'économiser beaucoup de temps. Dès que j'ai envoyé le projet sur Sortlist, deux jours plus tard tout était réglé ! Et surtout, c'était pertinent !

Jean Minne
J'ai posté un projet sur Sortlist expliquant mes besoins. En deux jours, quatre agences m'avaient contacté pour un rendez-vous. Elles m'ont expliqué ce qu'elles faisaient et comment c'était adapté à mes besoins. Finalement, c'est allé très vite avec l'agence sélectionnée pour avancer dans le processus.
Lire plus de témoignages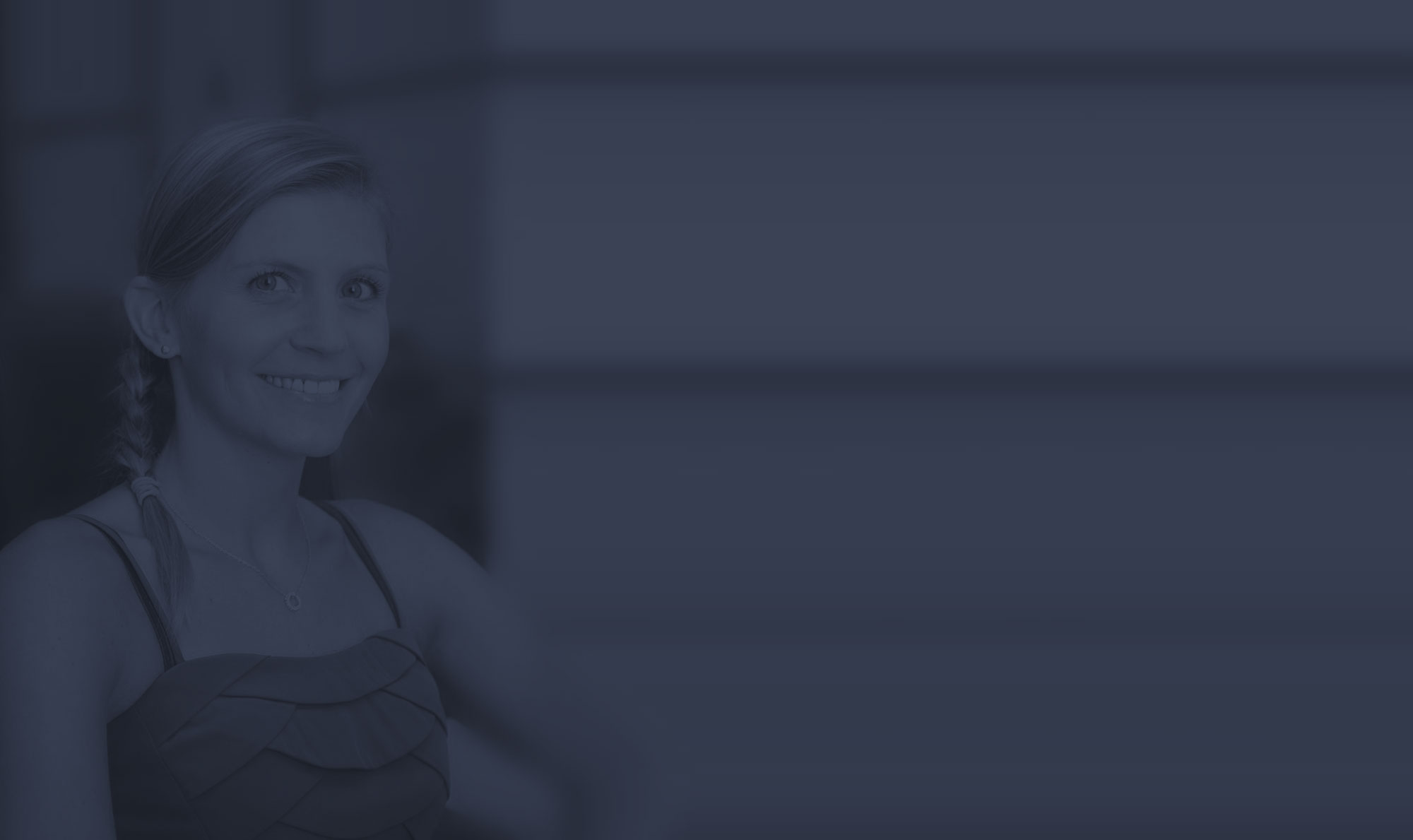 Trouver une agence est assez compliqué. Il y en a beaucoup, on ne sait pas forcément si elles ont envie de travailler avec vous et si elles sont motivées. Avec Sortlist, elles font la démarche de répondre donc c'est déjà un plus. Nous avons aussi une présélection qui permet de cibler les agences expertes sur le sujet qui nous intéresse avec de nombreux critères de choix.

Jessica Fabre
Digital Communication Officer chez Bourbon
Laissez-nous vous guider vers la bonne agence
Du web design aux campagnes de pub, nous vous guidons vers les agences qui répondent à vos besoins et budget. Comparez-les et sélectionnez celle qui vous convient le mieux.
100 % gratuit - Les frais sont pris en charge par les agences voulant collaborer avec vous.